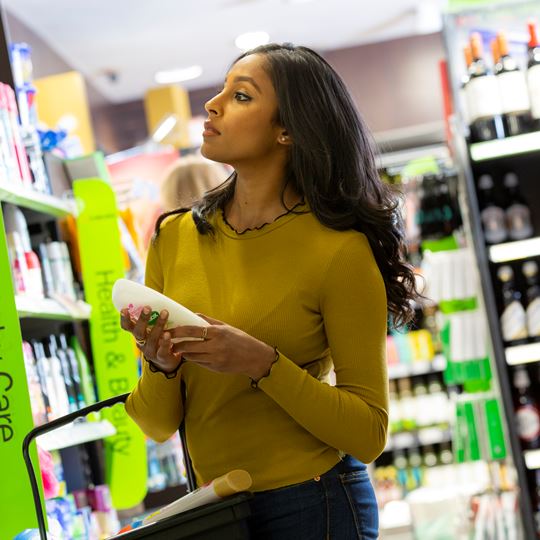 / 30+ years of continued growth
Specialist Routes to Market
We are here to take complexity and cost out of distribution. With over 30 years of experience and our partnerships with some of the biggest FMCG brands, we are well-equipped to deliver a fast and efficient route to market into specialist channels that may be complicated to reach. DCS can help you take cost and resources out of your current supply chain by streamlining the process and facilitating growth.  
Partnership for Success
Our partnership approach is at our core. We have a simple, streamlined approach to consolidate supply into the FMCG market across the UK. Our goal is to provide retailers and wholesalers with a one-stop shop of market-leading brands and our brand partners with an unrivalled, best-in-class distribution service.
DCS handles the operation end to end, from receipt of goods to delivery to our customers across the UK. We are proud to have so many trusted brand partners and customers on board, and we firmly believe our partnership approach is integral to this achievement.

Streamlined Supply Chain
DCS manage the entire process from the manufacturer's facilities right to our customers' doors. We offer dedicated teams that guide the process and allow a seamless transition of goods. Our customers can rely on our expert knowledge in their channels to provide impartial advice and product range recommendations, all curated to help their businesses grow. 

How We Deliver Our Expertise
Channel expertise and understanding are paramount. From Pharmacy to Discount, Independent retail to Online retail, our Sales team are split by sector, allowing them to deliver a best-in-class proposition that ensures we deliver category and customer growth. Our Core services and teams detailed below, enable us to focus on different aspects of the supply chain, ensuring a seamless transition between our brand partners and customers.  

/30+ YEARS OF CONTINUED GROWTH
Core Services
To deliver brilliant results for our customers and brand partners we break our core business into 4 key areas.
Sales 
Our Sales team are split by channel providing dedicated knowledge and resource directly to our customers. Our winning mindset enables our team to deliver rigorous, meaningful plans that reflect our customer's objectives and consumer needs. 
Logistics
Our Logistics team are the beating heart of our operation. Our warehouse operatives are dedicated to delivering excellent service to our customers, ensuring that stock always arrives on time and in full.  
Finance
Our highly qualified professional Finance team support our Sales and Commercial division by ensuring full end-to-end promotional accrual management is delivered efficiently and accurately. 
Inventory
Our dedicated inventory team are here to uphold our "on time and in full" objective by accurately forecasting stock and working in partnership with our brand partners to deliver our fantastic customer service level.  

/30+ YEARS OF CONTINUED GROWTH
Value-Added Services
DCS's value-added services consist of four key functions. Each service is targeted at specific customer needs, to drive a return on investment.
Category Insight 
Our experienced Category Insight team offer a wealth of category advice in over sixty categories, as well as understanding each of the channels in which we operate. The Category team drive growth through data-led decision-making and ranging.
Co-Pack
Our agile Co-Pack division offers a fit-for-purpose channel solution to manufacturers. This comprehensive service provides cost-effective product manipulation and enhancements to achieve visibility and excellence in a competitive, fast-paced retail market.
Field Sales
Our Field Sales team offer face-to-face interaction with our customers, ensuring that stock and promotions are merchandised correctly in-store to best achieve sales. Their knowledge of their channels allows them to provide advice, and implement changes in-store or depot to best maximise turnover of stock.
Commercial Finance 
Our Commercial Finance team analyses product performance and monitors promotional effectiveness, to assist the Sales team in making recommendations to our customers. 
Our Customers
We service every channel within the UK FMCG market, specialising in their unique needs. We understand that one size most definitely does not fit all, and we are dedicated to creating a bespoke solution each time.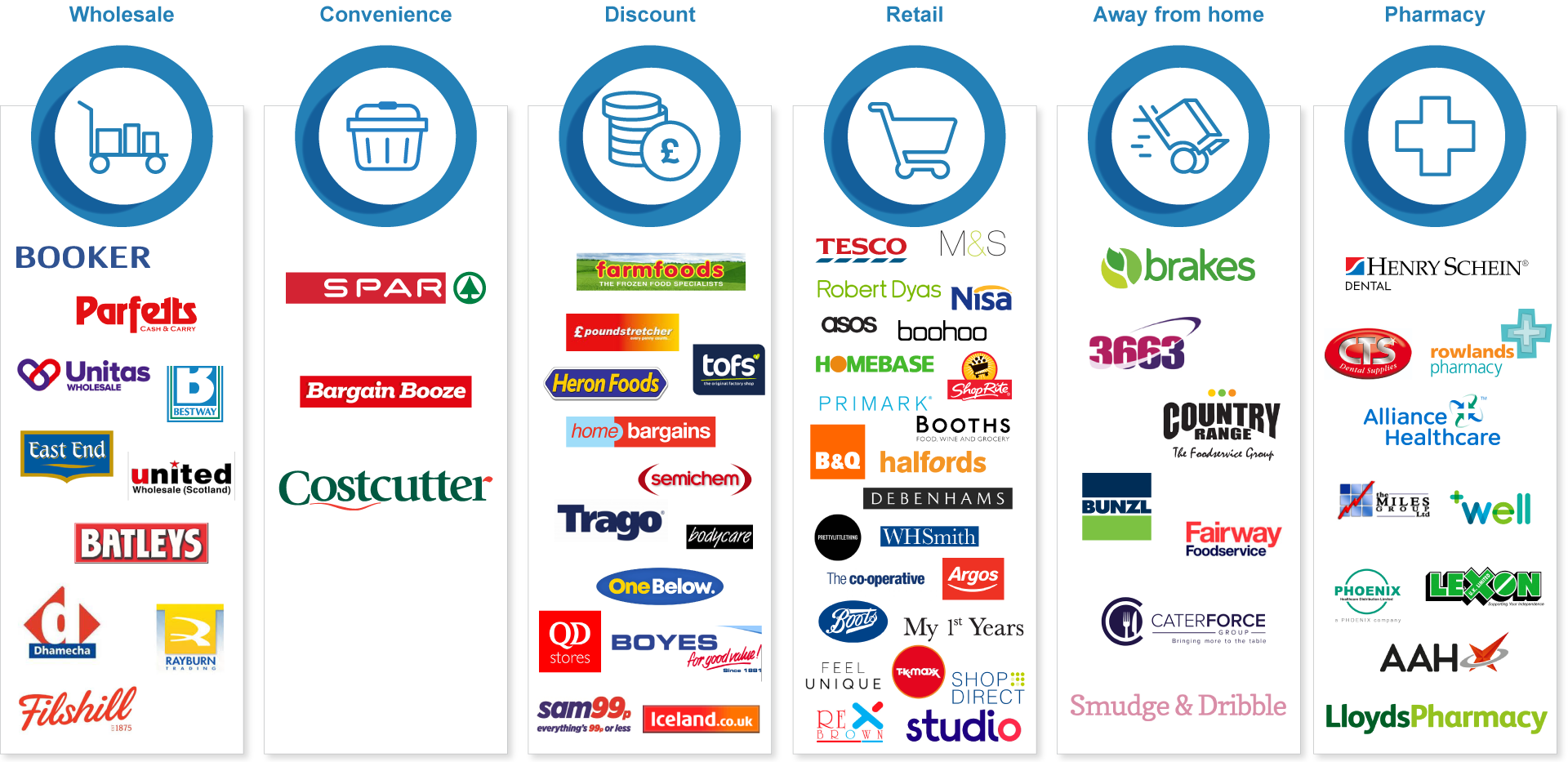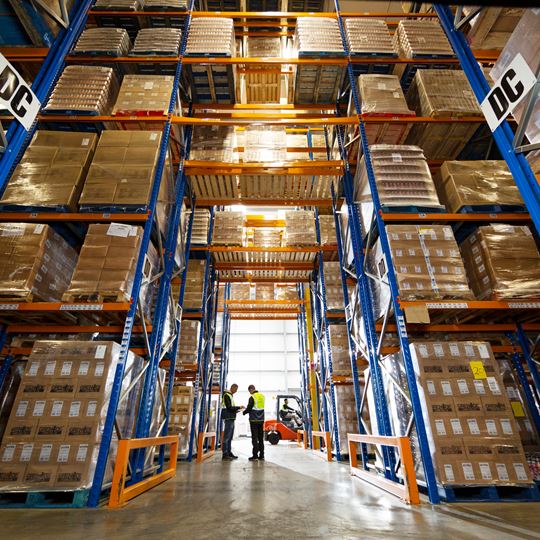 Third-Party Logistics (3PL)
We have Flexible shared user solutions across multiple sectors, including FMCG, household, health, beauty, food and drink and healthcare. Our Warehouse management system has RF scanning throughout with bespoke multiple client configurations to suit your needs.
Communication being the key to success we can provide live online visibility of inventory and order status and our IT team can integrate interfaces to/from client ERP system.
We pride ourselves on our safe and secure site in Banbury, with 24-hour on-site security.
Our in-house transport planning team optimise vehicle fill to reduce cost. We have partnerships with leading UK hauliers and couriers providing national network coverage from full loads, groupage and parcel drop size.
You can also have peace of mind that our QMS is accredited to BRC (AA), ISO 9001, ISO14001, MHRA standards.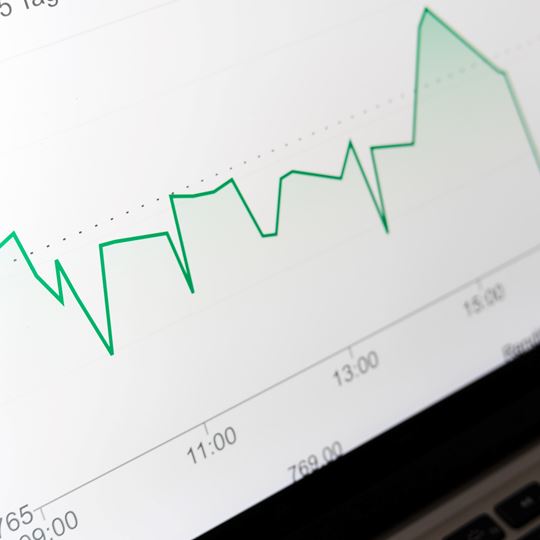 E-Commerce Fulfillment
As the world of E-commerce is growing customers expect fast, accurate and reliable fulfilment of orders. We are excited to be able to offer a bespoke service to meet these growing customer demands. We are able to integrate with e-comm platforms to make the end-to-end process fast and efficient from order receipt, stock allocation, picking, packing and shipping. We manage carrier relationships, provide delivery tracking visibility, and handle customer enquiries and returns when required.